Who We Are
---
We are a grassroot environmental initiative consisting of 7 cousins that took it upon themselves to be environmentally conscious starting in Jdeidet-Ghazir and its surroundings. Our projects take on proactive and reactive approaches. Since some of us live outside of Lebanon, we plan our projects throughout the year and meet during the summer months to execute them. We are working very hard on this initiative as we all have other thinsg going on. Please take some time to meet the faces behind Green Vests.
Our Mission Statement
(En) Green Vests is a grassroot initiative that focuses on the clean-up, restoration, and maintenance of the environment starting in the Jdeidet-Ghazir and Qattine area in Mount-Lebanon. This initiative encourages the creation of clean green public spaces that enables a healthy, sustainable, and recreational relationship between the environment and local community.

(Fr) Gilets Verts est une initiative de base qui se concentre sur le nettoyage, restauration, et l'entretien de l'environnement à partir de la région de Jdeidet-Ghazir et Qattine au Mont-Liban. Cette initiative encourage la création d'espaces publics verts et propres qui permettentune relation saine, durable et récréative entre l'environnement et la communauté locale
Our Goal
(En) Our goal is to promote, advocate for and execute projects that are centered around restoring the environment in order to create a sustainable, healthy and recreational community.

(Fr) Notre but est de promouvoir, défendre et exécuter des projets centrés sur la restauration de l'environnement. afin de créer une communauté durable, saine et récréative.
---
---
Transparency
---
We believe in transparency and the power that it wields.

In an effort to uphold this value and build trust among the community, we have made our governing and financial documents public. Furthermore, in addition to our Facebook and Instagram pages, we are providing a newsletter exclusively for donors and supporters to update them on their impact.
Governing Documents
Financial Documents
Meet the Team
---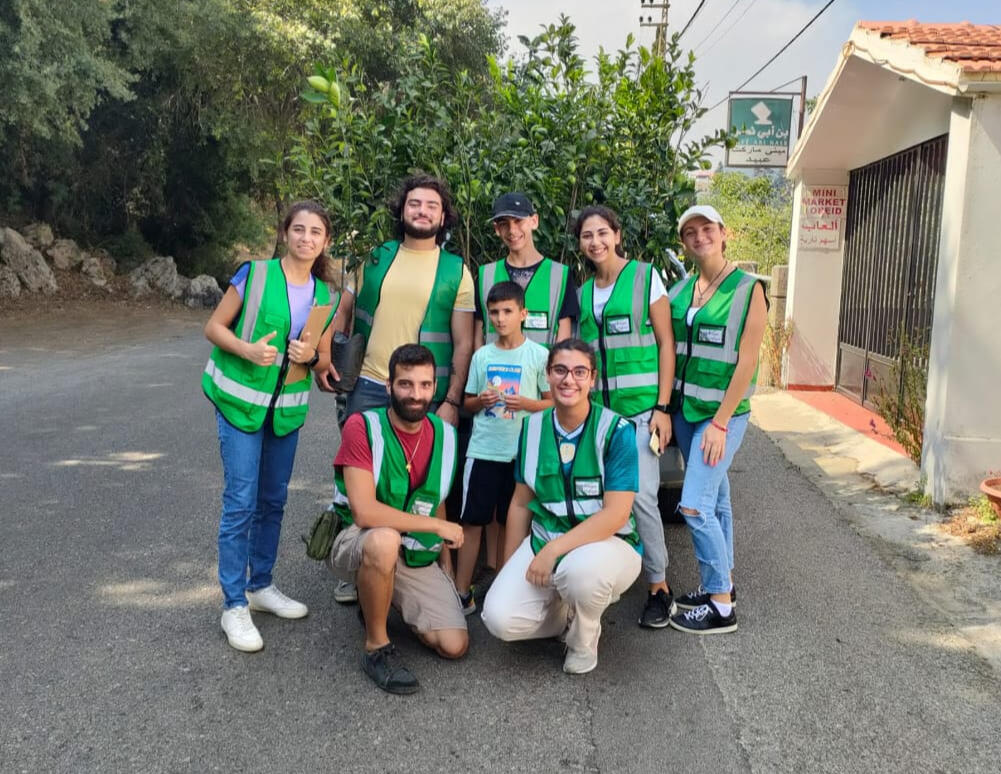 ---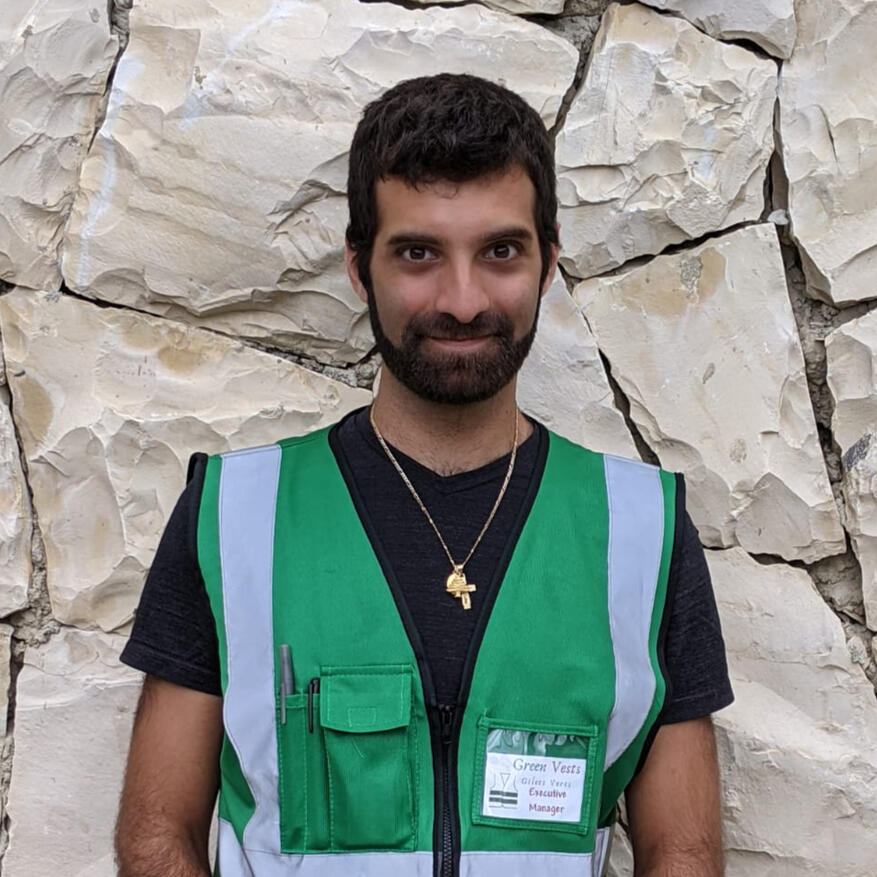 Joe Seif
Co-Founder & Executive Manager
---
Maroun Seif
Project Manager
---
Sarah Seif
Media Manager
---
Maria Nehme
Personnel Manager
---
Émile Nehme
Co-Founder & Project Deputy
---
Joanna Nehme
Media Deputy
---
Yara Seif
Personnel Deputy
---
Meet Joe
---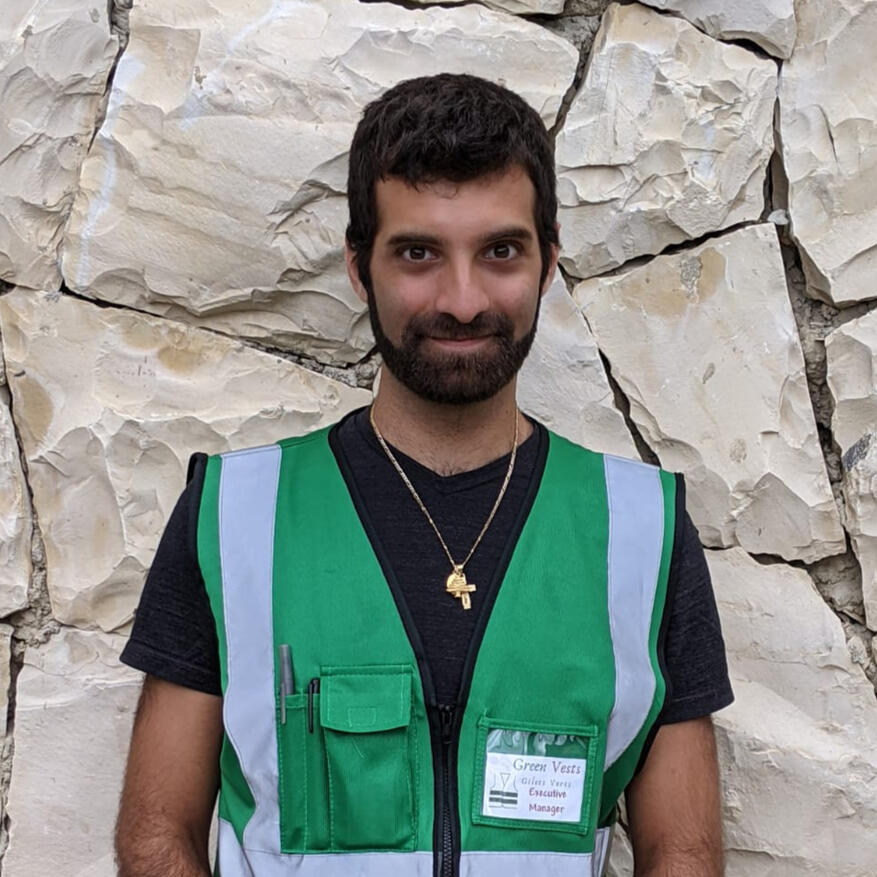 Co-Founder & Executive Manager
I hold a Master's in Public Administration from Binghamton University. Most of my education was done outside of Lebanon. After graduating, my focus has shifted to my hometown. I hope to use the education I gained to help build up and strengthen my community.
Learn more about Joe
Meet Maroun
---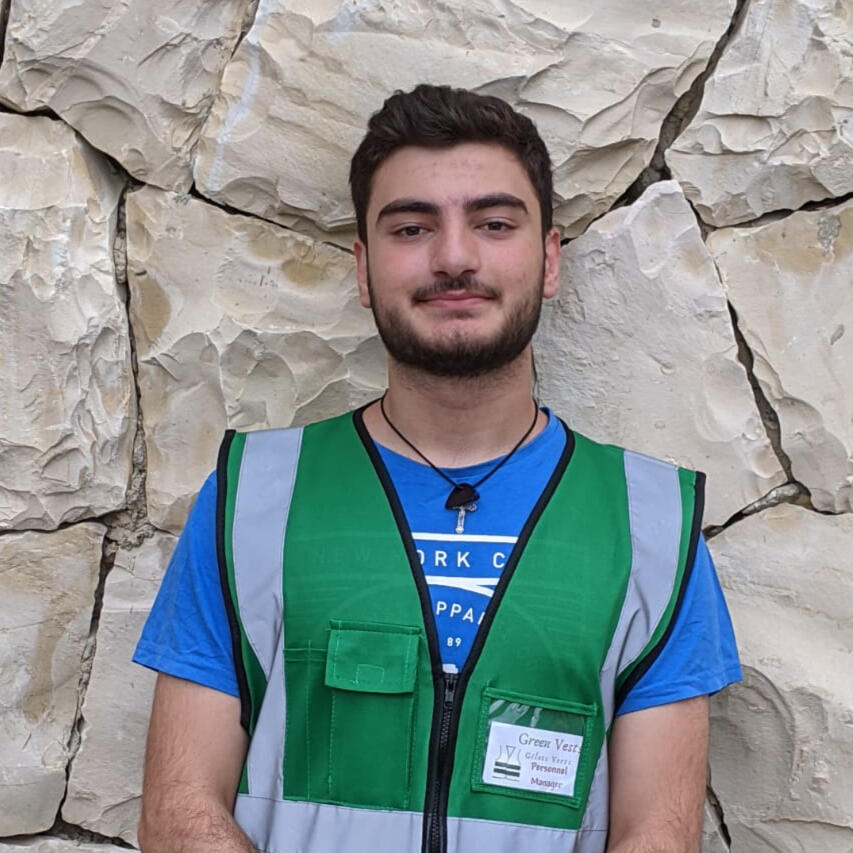 Project Manager
I was born in Lebanon but reside in France. I just graduated high school and I'm currently attending an engineering school. Despite the distance, I still have deep connections with my native country that are inseverable. So my goal is to help and support the people in Lebanon, hoping that one day this beautiful country becomes splendid again.
Meet Émile
---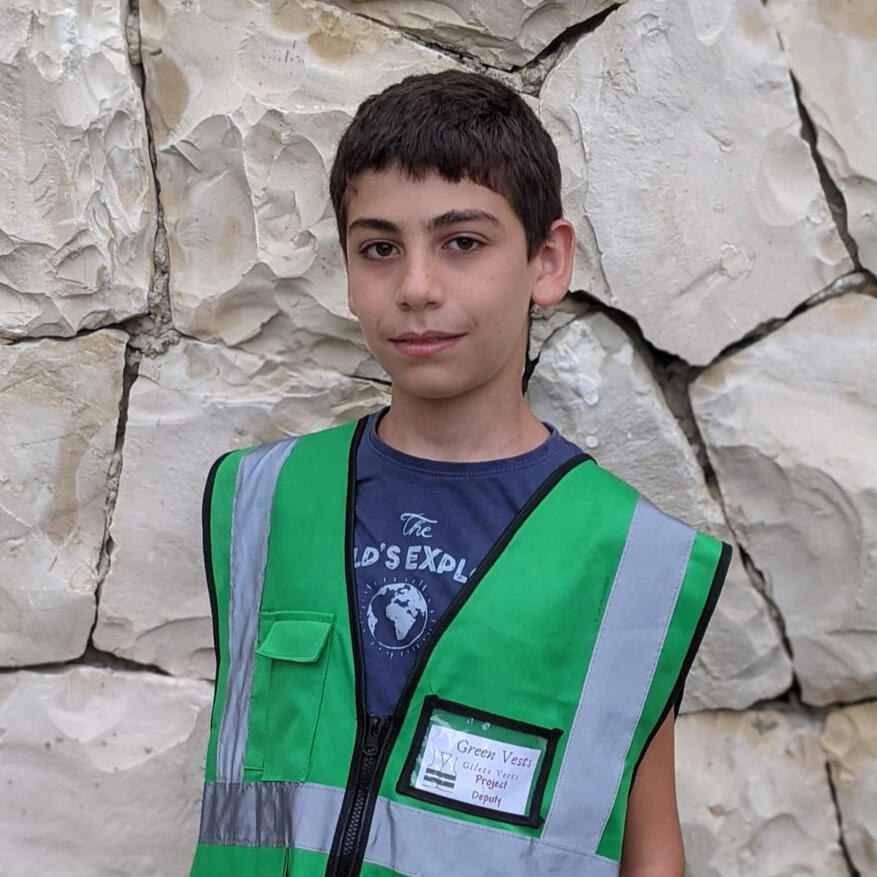 Co-Founder & Project Deputy
I live in Jdeidet-Ghazir, Keserwen in Lebanon and I have a passion in taking care of it's people and environment. I attend École Saint-Francois in Ghazir, where I'm building leadership and community skills. My hobbies are to playing basketball, football and art.
Meet Joanna
---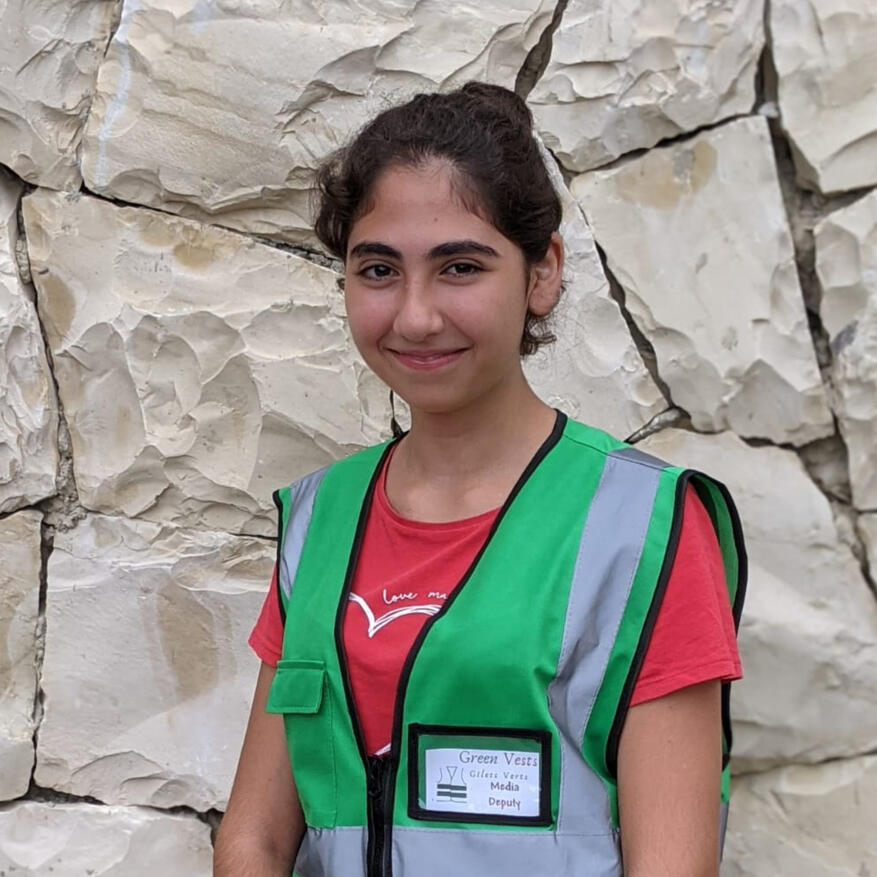 Media Deputy
I live in Jdeidet-Ghazir and help my parents around the house. Not only do I love nature, I also love children and aspire to become a pediatrician. My hobbies include music, playing piano and basketball.
Support our Mission and Goal
---
We dream of a greener and cleaner environment and there are a few ways you can support our mission and help us achieve our goal. You can Donate either online or in person and you can sign up to Volunteer. All of your donations will go directly to fund our projects, we do not have any operational costs.
All supporters will be added to our newsletter for updates on their impact
---
Volunteer Sign-up
Where's your green vest?
Fill out this form to join our volunteer list. We will get back to you with event details and how you would be able to volunteer.
Volunteering with us can count towards your community service hours requirements. Community Service Letters of Recognition can be emailed to you and/or your associated institute upon request.
What We Do
---
We have identified specific projects that we think will help us accomplish our goals and fulfill our mission. However, our work isn't limited to these projects. We aspire to keep the momentum going beyond the Jdeidet-Ghazir area for as much as our resources permit.
Check out our projects.
Prospective Projects
---
These are prospective projects that we promote, advocate for and hope to accomplish in the next couple years in Jdeidet-Ghazir and Qattine and as we expand to surrounding areas.
---
Public Garden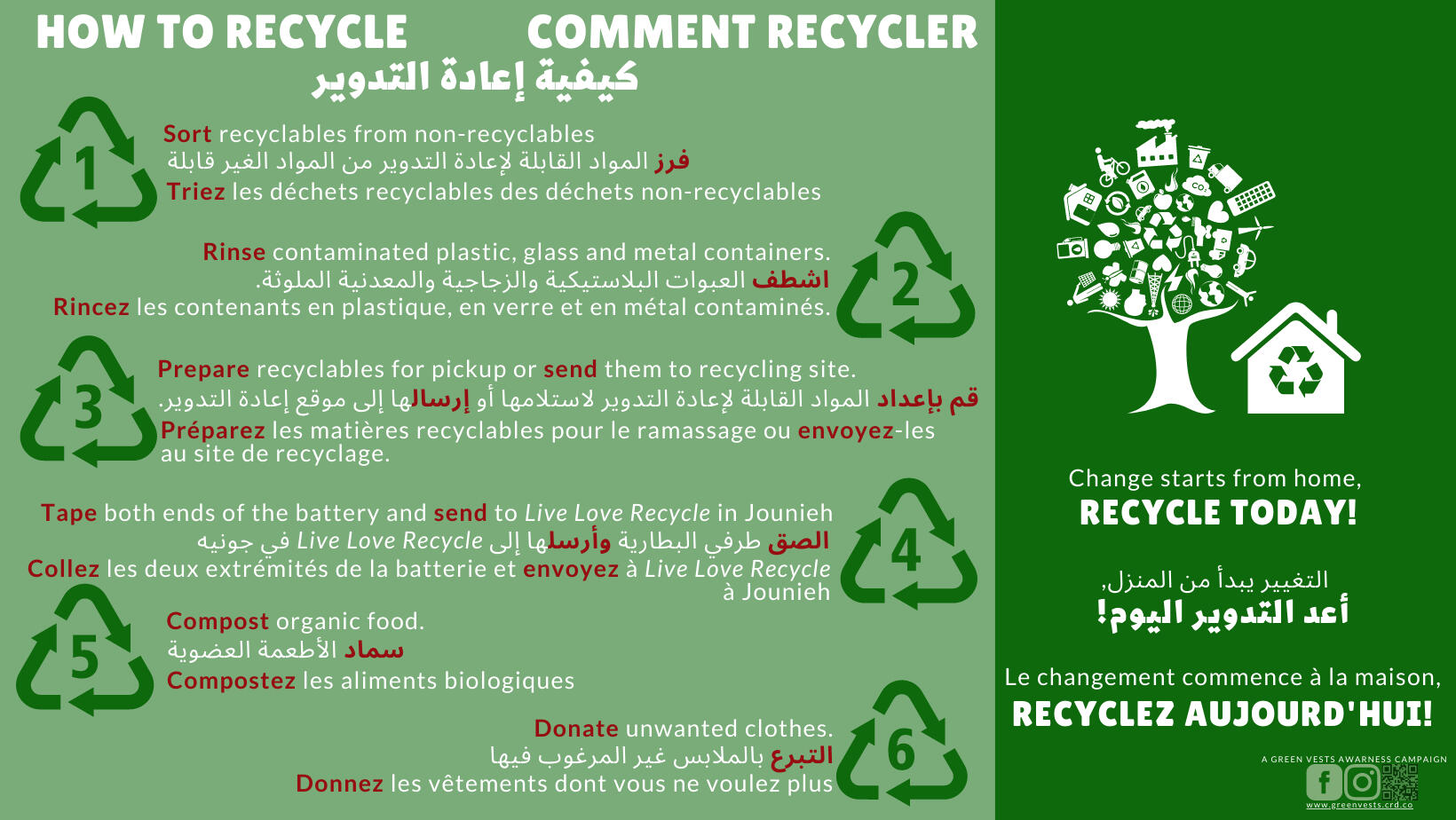 The village lacks public space that is green and clean. There are a few areas, such as parking and paved lots and a basketball court, however they are impractical and insufficient. Building a public garden would encourage locals to engage more in outdoor activities in their own village, especailly during a time of crisis. We acknowledge that there is a lack of space in the village, however we hope that locals would donate unused/unwanted land.
---
Local Reforestation - Prototype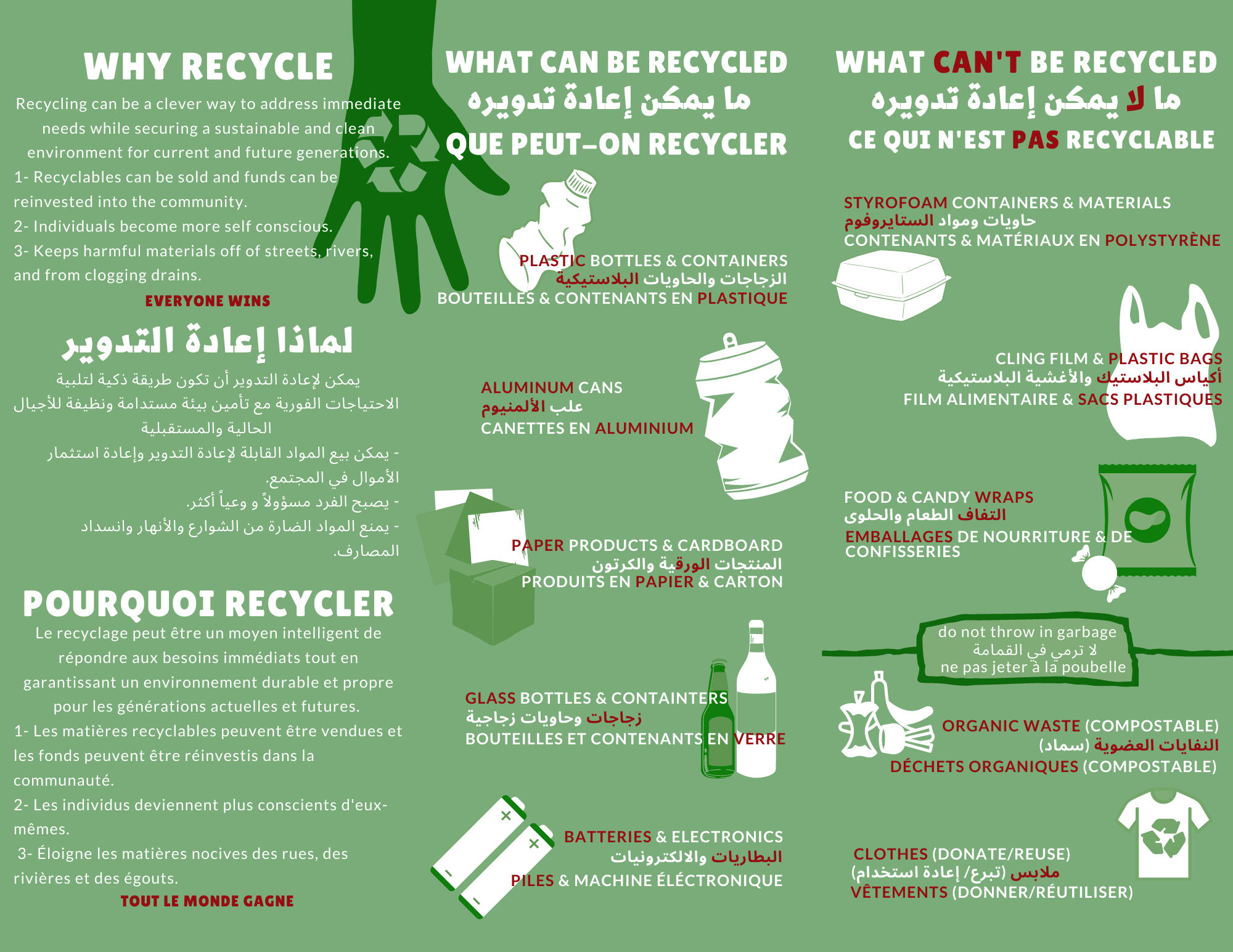 As we continue our efforts to enact our mission we look for look for different and challenging ways. Since reforestation is a form of environmental restoration, we will be working on a prototype reforestation project in the Jdeidet-Ghazir / Qattine area to test the feasibility of such project. Our capabilities are limited and so are our resources, however with your support we are dedicated to expand them.
---
Wilderness Clean-up
---
Recycling Campaign
---
Nearby Municipalities Street Clean-up
---
Saint Michael Wings Retouch
---
Please support our mission to create a healthier and more sustainable community, starting with the small villages of Jdeidet-Ghazir and Qattine in Mount-Lebanon.
Completed Projects
---
These are our completed projects that we have promoted, advocated for and accomplished in Jdeidet-Ghazir and Qattine.
---
Municipality Street Clean-up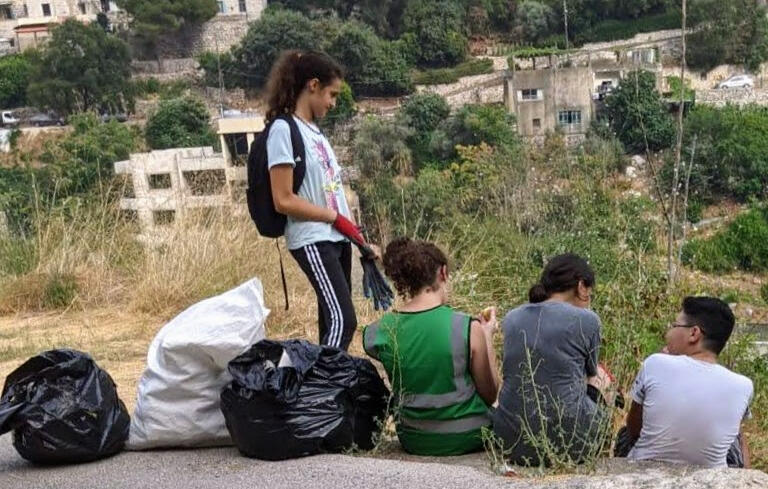 In this project, we have worked with the local municipality and cleaned up the Jdeidet-Ghazir area. This includes picking up garbage from the main, internal and old roads. We were not able to clean up the village creek due to limited access and supplies.
The collected garbage has been sorted and sent to be recycled. The goal is to create a healthier and more sustainable environment while also promoting eco-friendly practices and community building.
This project spanned for 4 days. The red zone was on Thursday 22 July. Yellow zone on Friday 23 July. Green zone on Monday 26 July, and Blue zone, Tuesday 27 July. All four days were from 3 pm until 7 pm in the evening. Thank you to all that donated, volunteered and supported us, including the Jdeidet-Ghazir and Qattine Municipality. You may view our MTV news coverage here.
---
Old Walkway Revitalization / Beautification
Jdeidet-Ghazir is a charming little village with potential. Throughout the village we cleaned-up, cleared-up and beautified select stairs by painting and adding color to encourage more locals to use them for basic travels and even recreational use. These walkways are located near churches and connect the village's residences to the supermarkets and shops on the main road.
In the span of one month with a tight budget, we have cleaned and beautified 3 strategically located stairs in Jdeidet-Ghazir and Qattine. Two in Jdeidet-Ghazir (Saint Michael and Saint Maroun Stairs) and one in Qattine (Saint Charbel Stairs).
The goal of this project is to encourage locals to walk and use the area's old walkways to help vent and cope through an uncontrollable economic and political crisis.
---
Please support our mission to create a healthier and more sustainable community, starting with the small villages of Jdeidet-Ghazir and Qattine in Mount-Lebanon.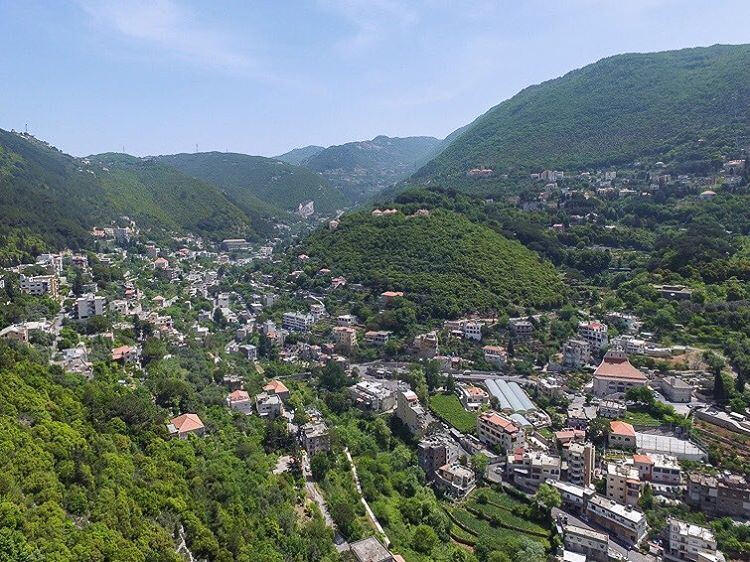 About Jdeidet-Ghazir and Qattine
---
Jdeidet-Ghazir and Qattine (part of the Jdaidet Ghazir - Harharaya - Qattine Municipality) are small villages located in a valley with a small creek running through it. It lies on the outskirts of Ghazir, a town overlooking the City of Jounieh and the Mediterranean sea. Historically, Ghazir and Jdeidet-Ghazir have been known for their abundance in water, hence the name "ghazir".